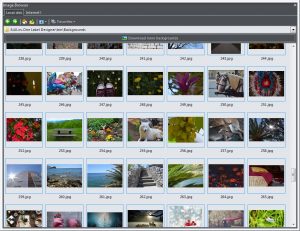 Along with 7.1 update, we also added another batch of 110 photo backgrounds that you can use freely in you CD/DVD label and cover designs, to the total of 453 images and tileable images.
As before, the theme is various: music, nature, animals, festive, photography, landscapes, abstract… All photos are high-res, ensuring that they look good when printed.
To get them, use Download more backgrounds button in Image browser window.
Enjoy!