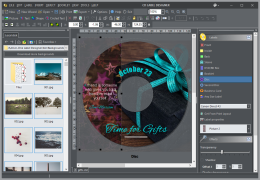 We are happy to inform you that new major update of CD Label Designer, our popular CD/DVD label and cover maker software, is out. We hope that you'll find that these additions will make your designing experience even more enjoyable and labels even more eye-catching than before.
Most important changes
Windows 8 compatibility
CD/DVD Sleeve (envelope) support
More editing flexibility, like moving objects outside label boundaries
Stretch text to the box
Shape Edit window
Other less important fixes and improvements
Discount offers
This is a major update, so all current customers can buy an upgrade for 50% of the full price, and customers who bought after Aug 1st, 2012 can get it for free. To take an advantage of this offer, just type your original registration key into Promotional code field in the order form (see instructions here), or contact us if you have any problems.
How to get CD Label Designer for free?
If you purchased after Aug 1st 2012, you already qualify for free upgrade. If not, there are still other possibilities for discount up to 100%.
Links
CD Label Designer website
What's New and upgrade offer
Get it for free